Exceptional Smile Care & Results in Stamford
The health and beauty of your family's smiles is the most important thing to us at Regency Family Dental. In addition to giving you the best possible smile results, we want to make sure that your care is convenient and you have all the information you need. For gentle, comfortable and convenient smile care that delivers great results, choose Regency Family Dental in Stamford.

Appointments: For help with scheduling, insurance or anything else you need, please call us at 203.323.1186 or use our convenient Request an Appointment form. If you are unable to keep an appointment, please notify us in advance so we can reschedule your appointment at a more favorable time. We look forward to seeing you and caring for your family's dental needs.

New Patient Forms: Please fill out the patient information forms below before your first visit. This will help speed up your new patient registration process. If you have any questions, feel free to contact us.
Pre- or Post-Op Forms: Read through both of the forms and be sure to fill out the consent form and bring it in with you for your next teeth extraction appointment.
Insurance: Please call to ask about the insurance plans we accept, and we will also assist you in filing your insurance claims.

Billing and Financial Responsibility: Please call our office if you have any questions regarding a statement or charge and we will be happy to assist you.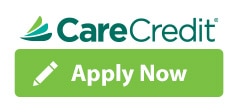 For friendly, personalized care you can trust, call Regency Family Dental at 203.323.1186. Or feel free to use our convenient Request an Appointment form to book an appointment today!